Reduced price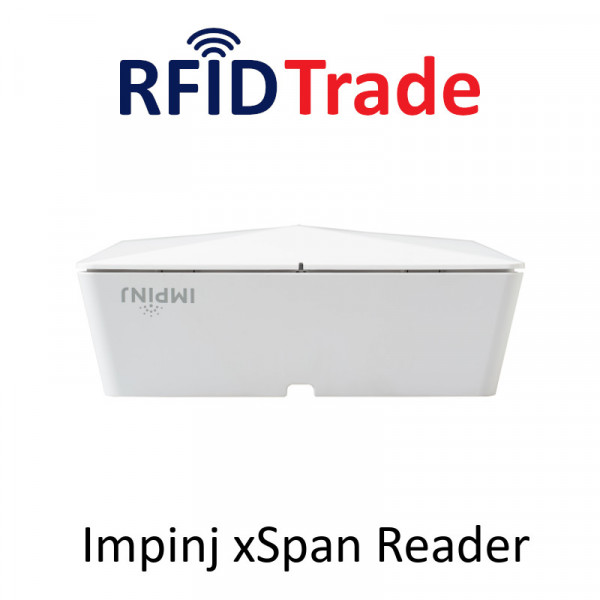 Impinj xSpan Gateway (ETSI) - RFID UHF Reader
Improve item visibility throughout your facility or across your global supply chain with the Impinj Span Gateway. The xSpan Gateway is a fixed infrastructure RAIN RFID reader system that provides always-on monitoring and movement detection of tagged items.
 
Software
ItemSense
Speedway Connect
Octane Software Development Kit (SDK)
Octane Embedded Tool Kit (ETK)
EPC global Low Level Reader Protocol (LLRP) Tool Kit (LTK)
Speedway Cloud
Try Speedway Cloud, a free middleware solution for Impinj RFID Readers using Speedway Connect software. A useful tool for testing both Readers and Tags, can also be used in production.
Technical features
Operating Roles: 2 (inventory, direction)
Antenna Beams: 13
Frequency Range: 860 - 960 MHz
Maximum reception sensitivity: -84 dBm
Reading speed: up to 1100 tags per second
Operating Temperature: -20°C to 50°C
Protection class: IP50
USB Port: 1 device, 1 host
Managment Console Port (RS232): RJ-45
Factory Reset Button: yes
Humidity: 95% non-condensing
Data sheet
Operative frequency

Global (860 – 960 MHz)

Size

H 48.0 x W 22.0 x D 9.0 cm

Protection Class

IP50



10 other products in the same category: