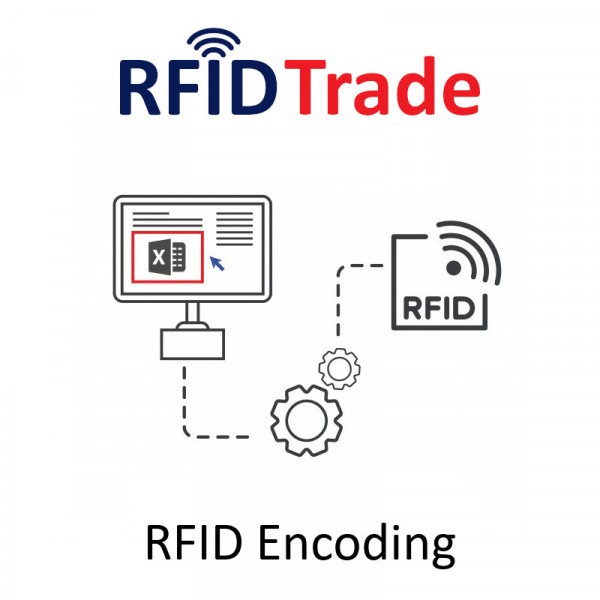 RFID Encoding
Additional programming service for UHF RFID tags. We can encode both the Tag's EPC and user memory, even with dynamic data.
Please add the number of RFID Tags to be programmed to the cart.
Once the order has been completed, send the data for programming to [email protected]
Quantity Discount
| Quantity | Discount | Unit Price |
| --- | --- | --- |
| 10000 | 40 % | 0.030 € |
Did you find this product at a better price? Contact us
The RFID Chips are generally supplied by the manufacturer with the EPC memory not programmed, or encoded with sample data. Since RFID Tags are usually used to identify things or people, it becomes essential that the EPC is overwritten with an identifier that is useful for the end customer. This is why we offer the programming service. In addition to the EPC memory, we can program the user memory of the chip (when present).
Programming can consist of a constant, sequential, or random data string, as long as an Excel is provided with all the codes to be programmed.
Please send the data and any programming instructions by email to [email protected]



10 other products in the same category: